Successful raw product storing needs precise control, easy to use logic, and powerful wireless alerts. Our logic, among many other features, connects CO2 performance to efficiency.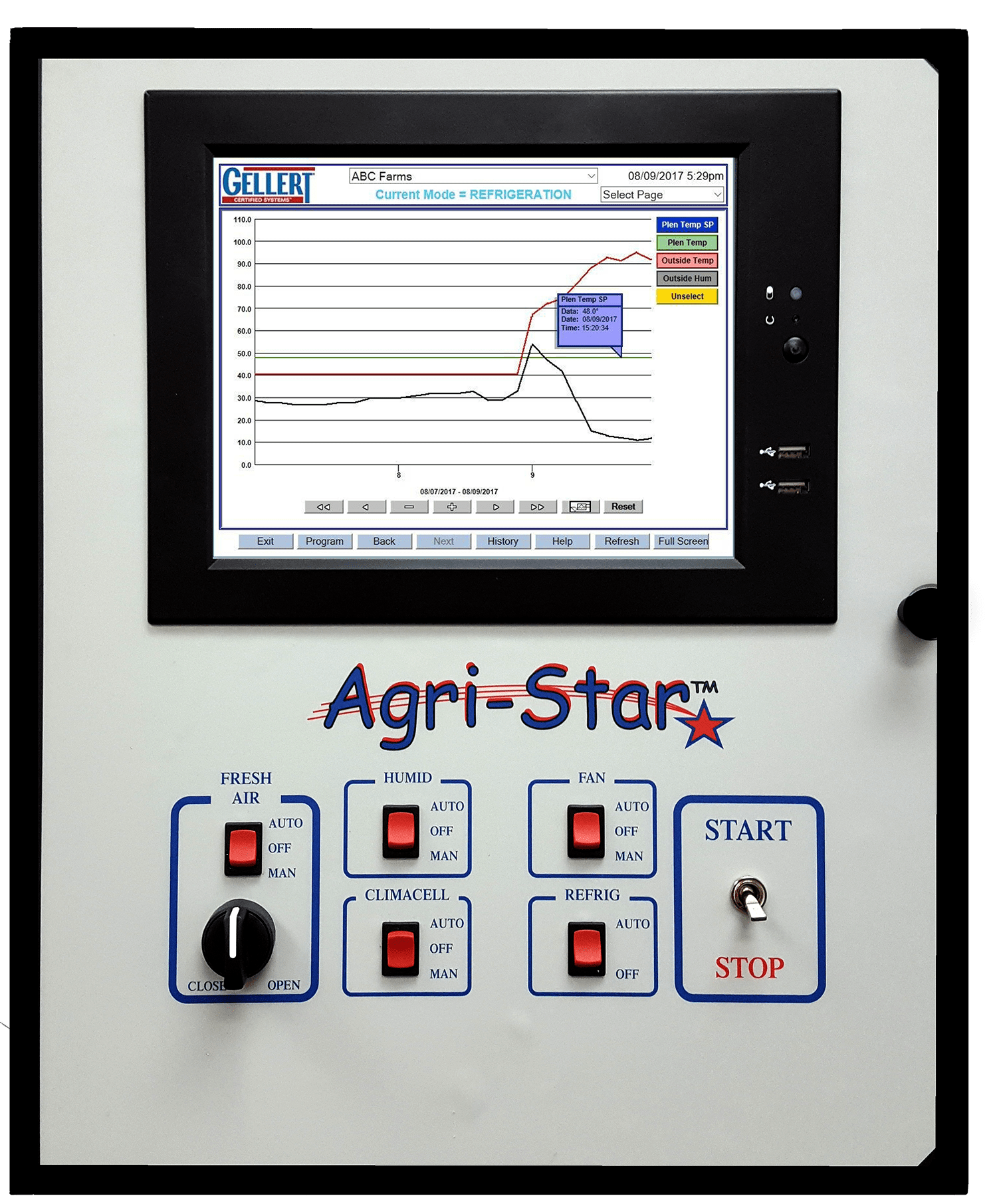 Control to Care for your Product
Challenges like outdoor climate, the ideal time to manage CO2 related to indoor temperature and more are all controlled by our panel. Put Gellert's logic to work for you! Our programming logic corresponds with the best storing practices even at the University research level. The panel was  developed to help you succeed!

We Use What We Design
Every day, you'll find our Product Quality Teams managing the day to day product holding needs with our panel! We built our controls for our customers and our research and development hasn't stopped! We've also connected full featured refrigeration controls!

Quality Mechanical Control
Includes intelligent input & output control. Panel components are consolidated and simple yet powerful! PID control ensures smooth communication to peripheral equipment. Add the ability to connect up to thirty two inputs and outputs for scaling.
Our Design & Development Process
Our design and development comes from specifications established at the University level as well as our own application conclusions. No one comes close to holding logic that performs like Gellert!

Capabilities
Gellert is a CSA and UL listed 508A Industrial Controls Panel shop.  Our hardware and software pass inspection and certification requirements! Our input output board  allows for almost unlimited connections to peripheral equipment.

Visual & UX Design
Our visual and UX design is appealing, functional, and logical. We rely on this design to inspect, provide seasonal startup, and manage raw product storages to holding excellence.
Development
Gellert doesn't stop development. We continually provide hardware and software updates to modernize and align with standard security protocols and more. Our PID controls are extremely gentle on equipment and our full sentence programming is easy to run.

Launch & Monitor
Remote access, wireless connections, troubleshooting with your local Dealer are all key points of Gellert's control program. If you have an Internet connection, we've got you covered. If you don't, we can get you there with Gellert Wireless!
Agri-Star II
Agri-Star Double
Bin Control
Screens and Post Harvest Holding Logic
The following screens demonstrate some of the setpoints, limits, and programming available to hold product.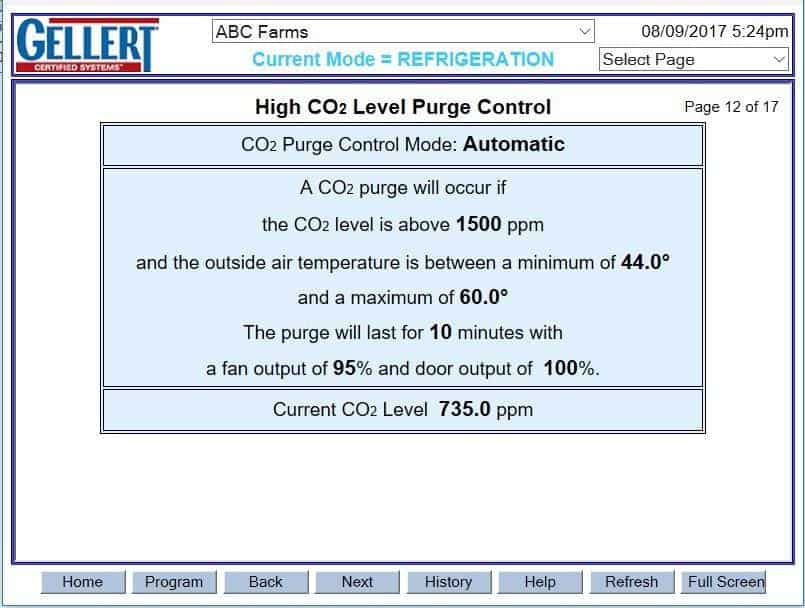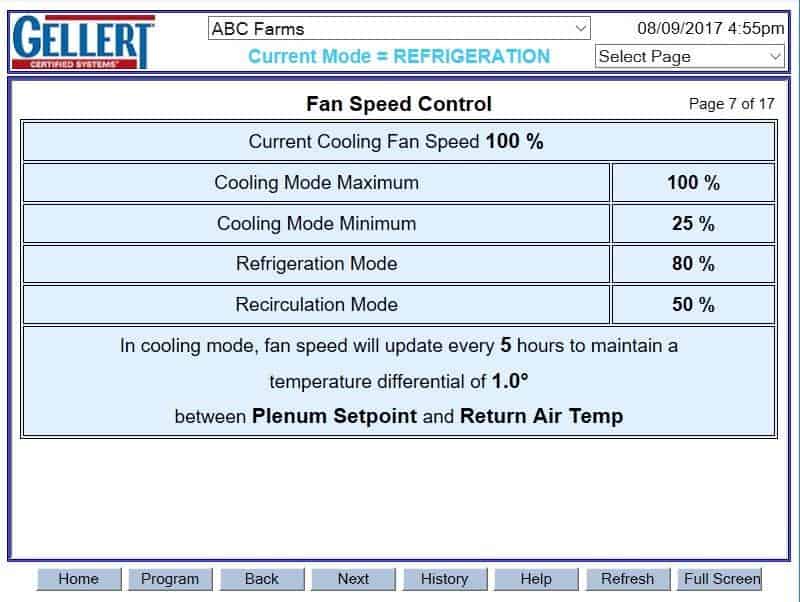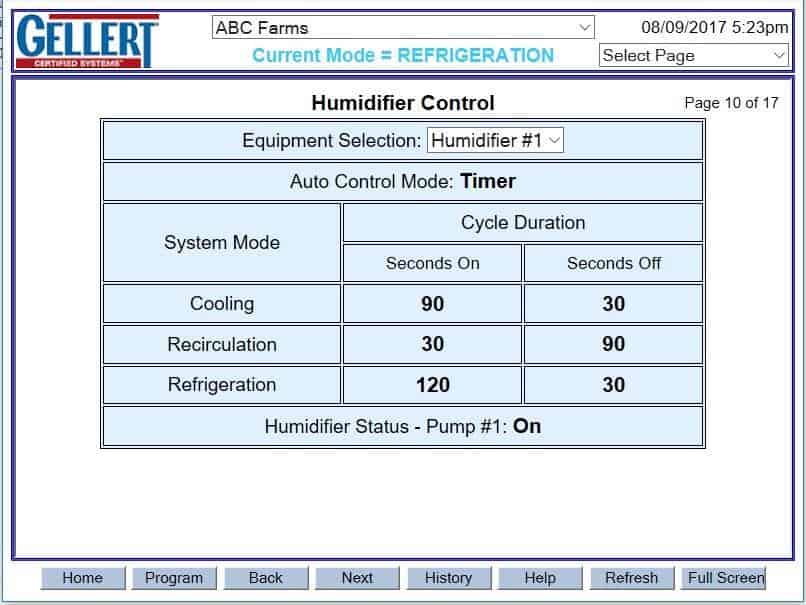 Controls Features
From Mobile App development to a variety of controls, Gellert gets our customers connected 24/7 365 days per year! We also provide remote connection, technical support, and wireless connections.
Mobile App Development
Cloud based software allows remote access and updates as well as easy access to  reporting. Reporting and having 24/7 alerts means you're in the know when you want it.

panel options
 Gellert offers three simple options for raw product control including our Agri-Star II Agri-Star Double and Bin Controller. The Double provides a consolidated solution to control two holding bins.

best in class control
For animal production, grain, and other agricultural industries, Gellert provides best in class and helps our customers integrate a complete and connected solution.

Product Updates
Our hardware and software continue with regular updates and development. This is necessary to provide security, solutions and more.

Technical Support
Gellert provides technical support either through a local Gellert Dealer or through remote access with our own team. We can also help you connect your panel and integrate.
Award Winning quality
Gellert's panel on the inside is consolidated and streamlined. Forward looking for simple component replacement if needed compared to simple PLC controls loaded with boards.