Refrigeration sized right for your industry and application!
Trust Gellert's expertise for forward looking design that's sized not only for field heat but for challenging harvest conditions.  We combine our refrigeration know-how with efficient equipment and controls that hold temperature. Our logic offers expanded CO2 programming to help process growers store better. Gellert's refrigeration can dry the air and give greater control over humidity and moisture.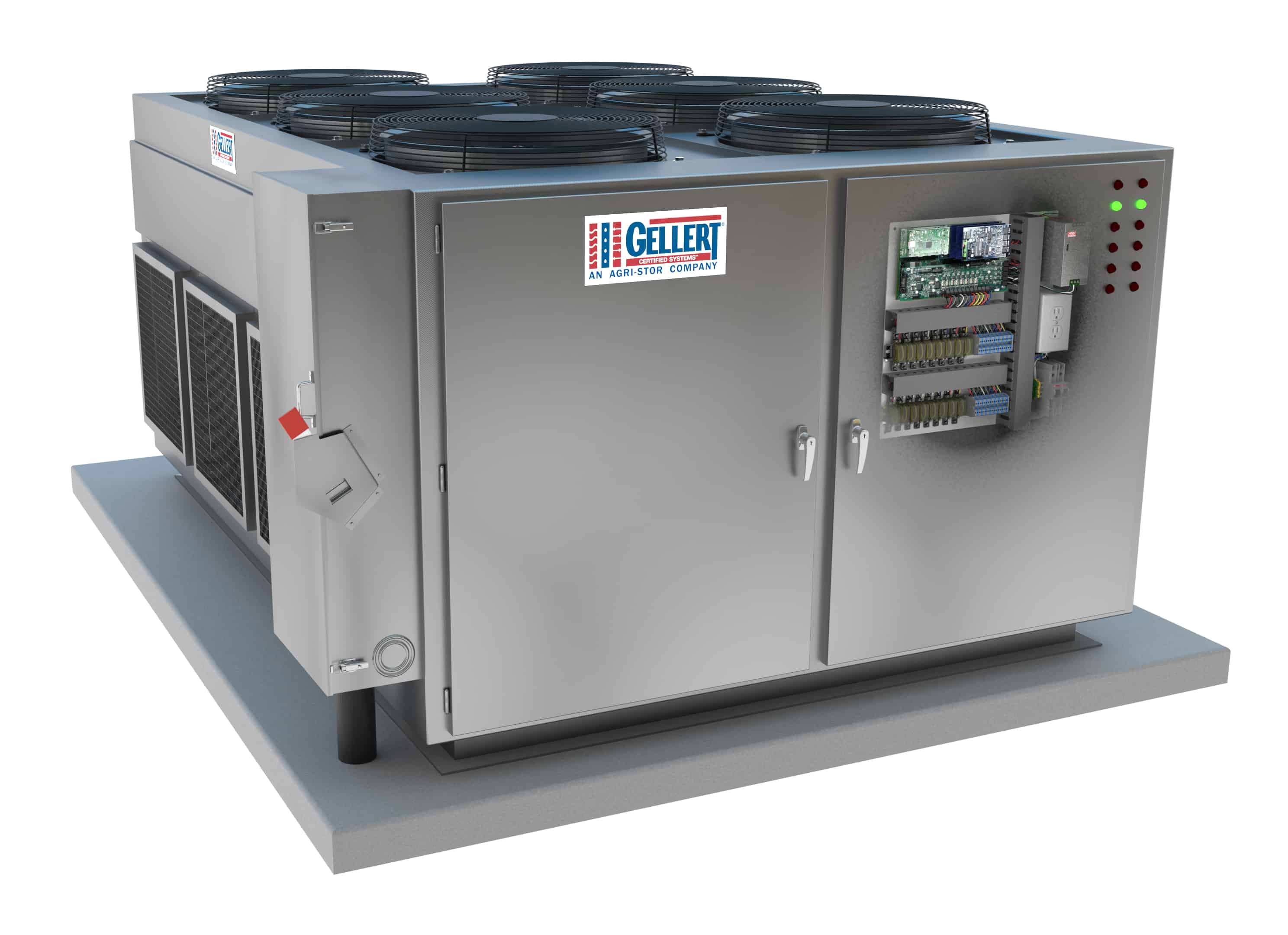 Easy & Effective Control
The Gellert Refrigeration
Controller offers intelligent controls and alerts. Gellert can also provide best in class solutions depending on your goals and more. Controls can qualify for energy rebate incentives.
Equipment Options for Holding
Gellert's equipment includes Direct Expansion (DX) for larger and Unit Coolers for smaller applications! Industry solutions in a variety of applications including Post Harvest, Fresh Pack, Dairy, Beverage and more.
Options Designed for the Application
Gellert's solutions address field conditions and is forward looking for challenges. Our capabilities include equipment, design and integrating controls.  Our equipment match your application needs and are sized right.